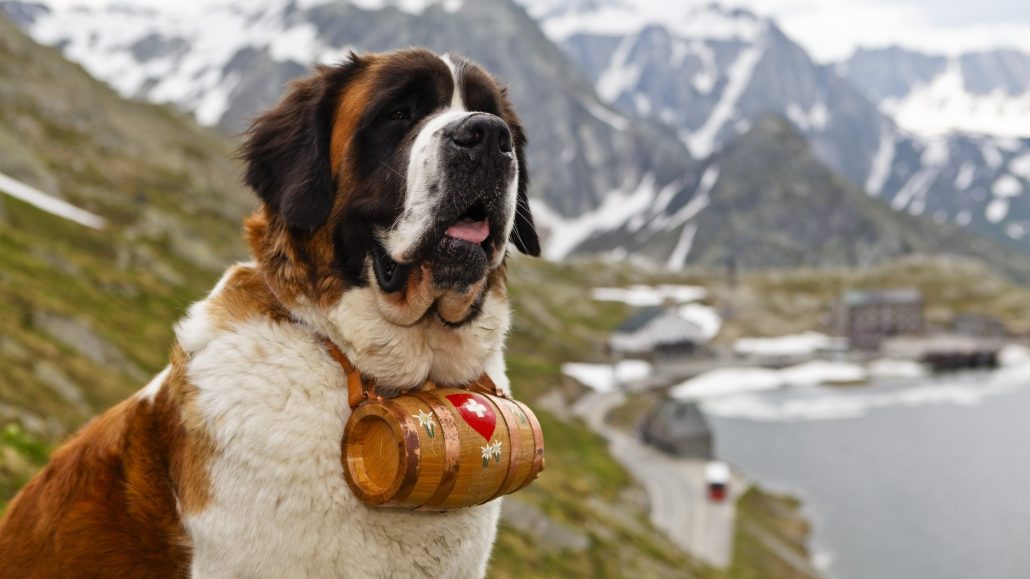 Mans best friend, at a substantial size.
Half an hour drive from Chamonix over the col du Forclaz and down into the Vine clad Rhone valley, Martigney is the first Swiss town you come across. There is a whole load of interesting things to see and do, but the Planet Crew wanted to check out the Saint Bernard Museum/ Kenals, located at the foot of the staggering 2,469 metres Col du Saint-Bernard. Once inside its plan to see this is a professional operation with plenty of care and love given to these Alpine Beasts, There is every hour a chance to meet one of the pooches up close and personnel. The staff are very friendly and helpful and are more than willing to explain the history or its role in the modern day world. There is a fascinating museum upstairs that if you share a love of the mountains you'll be captivated by the stories and the dramas that unfolded all those years ago up on the famous mountain side.
---

A hospice for travelers was founded in 1049 by Saint Bernard of Menthon and came to be named after him in the 16th century, along with the pass. It was not the first hospice in the pass. Buildings were probably there since the Roman mansio, but the region was not secure and they were destroyed many times. The first concern of the founder of the current monastery was to clear the region of bandits and keep the pass safe for travelers, the role of rescuers developing naturally. The hospice later became famous for its use of St. Bernard dogs in rescue operations.
---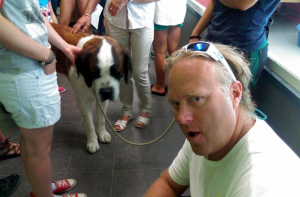 Admission prices
Adults: CHF 12.-
Senior citizens (from 60 years old): CHF 10.-
Children over the age of 8 / students (up to the age of 24): CHF 7.-
Families (parents + children/over the age of 8): CHF 25.-